ecohub

ecohub is your one stop webpage for both National and Local links helping you to be Environmentally Friendly and save money
What It Means to Be Environmentally Friendly
Being eco friendly means living in a way that is not harmful to the environment. This way of life is becoming increasingly important, as we need to protect our planet from man-made damage. There are various ways that an individual can make sustainable changes in order to lessen the negative effect that our daily lives usually contribute to. It is possible to be eco friendly in different areas of our lives.
The Intergovernmental Panel on Climate Change continues to issue severe warnings of the failure of governments and systems to suitably react to the rapidly changing climate which continues to rip through the poorest areas of the world, displacing more than 20 million people each year, and intensifying global supply-demand dynamics and increasing costs for us all.
The seismic shift required to circumvent further worsening the effects of climate change does require action from both individuals and on a community level. This involves energy-based home improvements, reducing over-consumption and making changes to the way we all live. Currently, emissions from consumption in high-income cities are set to double by 2050. This must be reduced urgently by two-thirds by 2030 to ensure the health and happiness of generations to come.
Your local Parish Ecohub is here to give you all the right information, both national and local to help you make simple changes to improve our environment. Both the local and national links on this web page will change and evolve so please keep coming back to see what's new.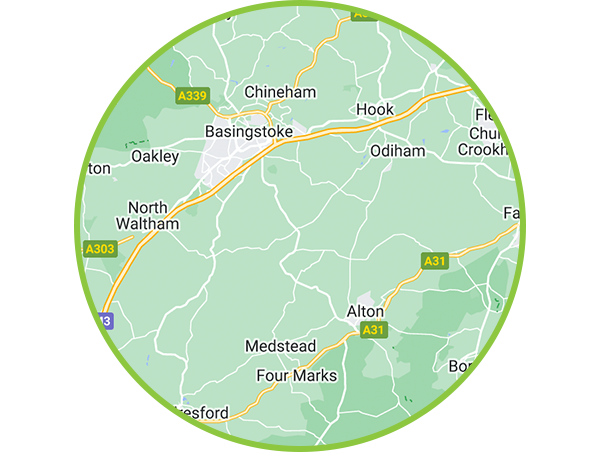 The Climate Spiral
The climate spiral is a simple way to illustrate the changing temperatures of the earth over the period from 1880 to 2021. Click below to watch the video and find out more on NASA's website. Each circle represents one full year, with lower than average temperatures in blue and higher than average in red.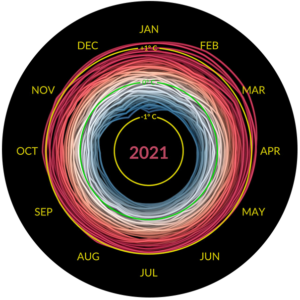 Have your say
Please feel free to recommend both national and local Environmentally Friendly links to us. We also appreciate your comments and feedback on this webpage.
Or end us an email simon@herriard-pc.gov.uk